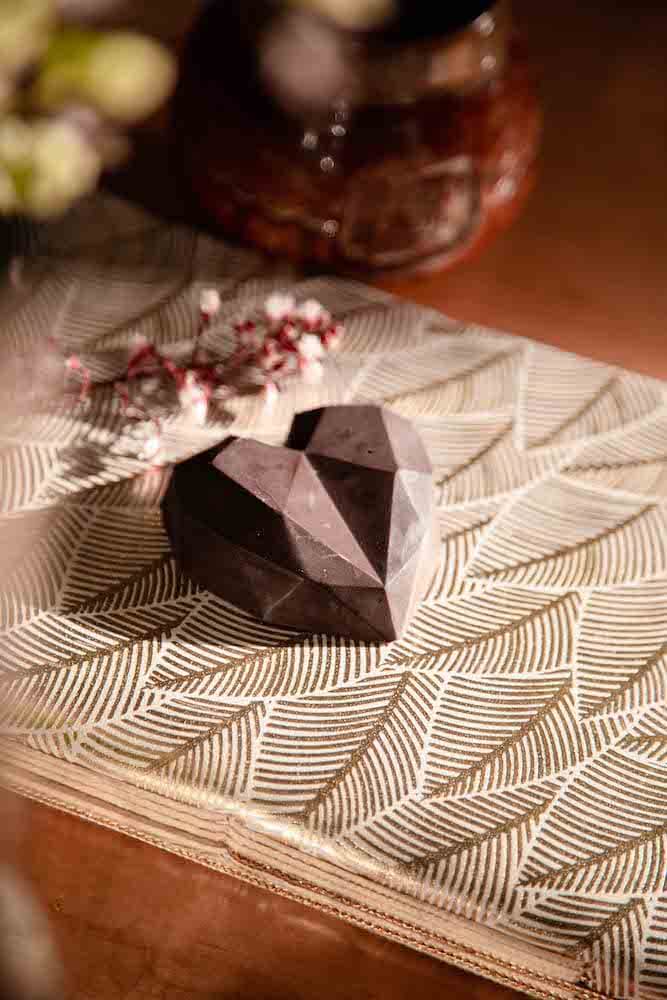 Ben je zwanger en vraag je je af of je tijdens je zwangerschap veilig ceremoniële cacao kunt drinken en eten? Tegenwoordig vliegen de adviezen je om de oren wat je wel en niet kunt eten tijdens de zwangerschap. Raw cacao kun je tijdens je zwangerschap veilig tot je nemen. Wel met mate. In dit blog lees je er meer over.
Ceremoniële cacao drinken als zwangere
Bij een cacao ceremonie wordt vaak 30/40 gram raw cacao per persoon gerekend. Dit is een hoeveelheid cacao die helpt om je hart te openen en dieper in je lichaam te zakken. Het kan zijn dat je hier lichamelijk en emotioneel op reageert in de vorm van extase. Voor een zwangere raden we 15 tot 20 gram cacao aan. Je kunt het vooraf doorgeven als je een cacao ceremonie wilt bijwonen als je zwanger bent. Of niet het hele kopje opdrinken.
Traditioneel werd ceremoniële cacao vroeger gebruikt door moeders rond de zwangerschap om weer kracht en positieve energie te krijgen na de bevalling. De natuurlijke antidepressiva van cacao kan helpen tegen postnatale depressiesymptomen. Zoals hierboven beschreven wordt een lagere dosis cacao aangeraden om te voelen hoe de baby reageert, maar ook jij als vrouw (zowel tijdens de zwangerschap als tijdens de borstvoeding).
Cacao bevat een sporenhoeveelheid cafeïne, maar theobromine is verantwoordelijk voor het mild stimulerende effect. Vraag jouw verloskundige om advies als je vragen hebt over jouw specifieke situatie.
Raw cacao in je voeding tijdens zwangerschap
Je kunt Cacao veilig in je voeding (ontbijt, smoothie, desserts) doen wanneer je zwanger bent. Een stukje chocola per dag zou zelfs een positief effect hebben op de bloedsomloop van je ongeboren kind. Ook zouden de endorfines die worden aangemaakt door raw cacao een positief effect hebben op jou als vrouw tijdens de zwangerschap. Raw cacao heeft nog veel meer gezondheidsvoordelen. Je leest in dit artikel meer over de gezondheidsvoordelen.
Gun jezelf een cacao ceremonie voor de geboorte en na de geboorte
Omdat raw cacao een positief effect heeft tijdens en na de geboorte kan het een mooi ritueel zijn om tijdens de laatste fase van je zwangerschap een cacao ceremonie te doen. Om je kindje in liefde te verwelkomen. Je kunt dit in je eigen bubbel doen. Met je partner of juist alleen om de verbinding met je kindje aan te gaan.
Raw cacao bevat ook magnesium wat een ontspannend effect heeft op lichaam en geest. Daarnaast bevat het ook ijzer wat je nodig hebt voor het herstel na je bevalling.
Hoe je het ritueel kunt doen lees je hieronder:
Creëer jouw sacred space met edelstenen, muziek en eventueel spulletjes van jouw ongeboren baby;
Maak jouw ceremoniële cacao drank met onderstaand recept:
♥ Raw cacao van pure cacao (een half cacaohart is voldoende tijdens de zwangerschap)
♥ Voeg er kruiden aan toe (kaneel, kardemom, gember, shatavari (heeft een activerende werking op de baarmoeder en stimuleert aanmaak van borstvoeding), honing, kokosolie)
♥ 150 ml water, amandel of kokosmelk
♥ Verwarm dit liefdevolle mengsel en zorg dat alle kruiden goed gemengd zijn met de cacao
♥ Giet de ceremoniële cacao in een mooie kop
Neem de tijd om de cacao te verwelkomen in een meditatie. Adem liefde in en spanning uit. Adem bewust naar je kindje om verbinding te maken. Je kunt een fijne playlist aanzetten zoals mijn 'Birthing new life' list.
Drink de cacao vervolgens met liefde en aandacht in verbinding met je kindje, de muziek. Trek eventueel een kaartje voor jezelf en voel diep van binnen de liefdevolle verbinding die je wilt maken met jouw kindje. Dit kan ondersteunend zijn aan de bevalling.
Je kunt de cacao ceremonie ook doen in combinatie met de Full Moon Womb Awakening Class. Een mooi en helend ritueel voor de baarmoeder waarin je oude pijn en patronen loslaat. Ook mooi om na de zwangerschap te doen als helend ritueel voor de baarmoeder die nieuw leven heeft gecreëerd.