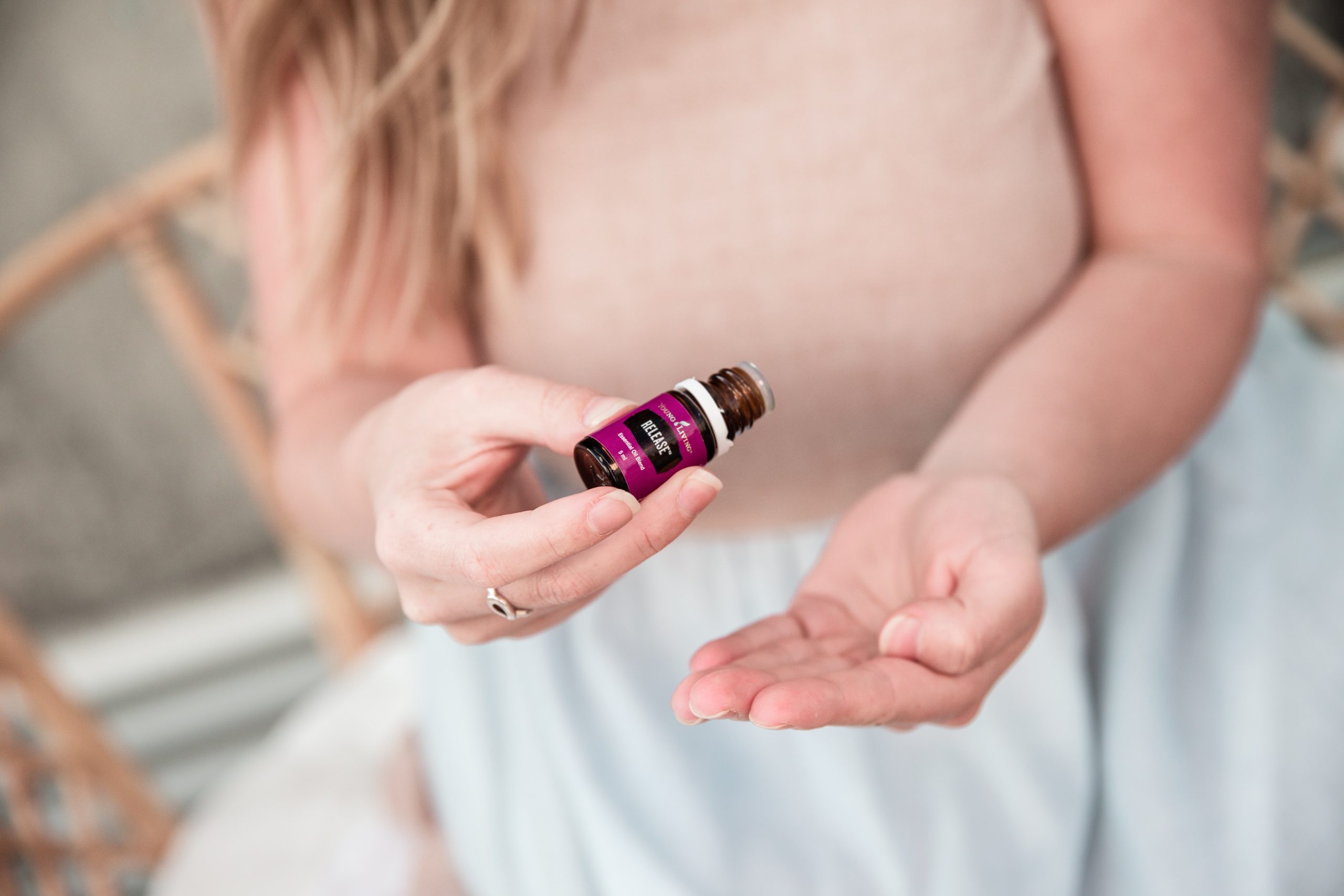 Al meer dan een decennium gebruiken mensen etherische oliën voor lichaam en geest. Tijdens massage, yoga en ademwerk. Het heeft veel voordelen. Op fysiek, mentaal en spiritueel vlak. Mensen beginnen de essentiële oliën ook thuis te gebruiken voor het schoonmaken en bereiden van maaltijden. Tijdens de zwangerschap moet je er rekening mee houden dat niet elke etherische olie kan worden gebruikt. In deze blog lees je er meer over.
Welke etherische olie kan worden gebruikt tijdens de zwangerschap?
Veel etherische oliën kunnen niet worden gebruikt tijdens de zwangerschap. Hoewel deze oliën natuurlijk zijn, zijn ze zeer krachtig en moeten ze daarom worden vermeden als je zwanger bent. De olie wordt opgenomen in het bloed en bereikt zo ook de baby. Alle essentiële oliën die ketonen bevatten, zijn potentieel neurotoxisch en kunnen tot een miskraam leiden. Oliën zoals cipres, eucalyptus, pepermunt, rozemarijn, marjolein etc. dienen niet gedurende de gehele zwangerschap te worden gebruikt.
Anderen kunnen vanaf de 4e maand worden gebruikt zoals citroen, lavendel, tea tree olie, orange, bergamot, grapefruit en geranium. Gember is ook een fijne olie om te gebruiken tegen misselijkheid.
Olie om off body te gebruiken
Het is mogelijk om bijvoorbeeld pepermunt en eucalyptus te gebruiken om te ruiken als je misselijk bent. Valor is ook een olie die je kan helpen aarden als je hormonen zwaar zijn.
Etherische olie combinaties tijdens zwangerschap en bevalling
Wanneer je je moe voelt, kan het fijn zijn om een ​​etherische olie te gebruiken die jou weer energie geeft. De combinatie van orange en bergamot is magisch als je een energieboost wilt tijdens je zwangerschap en bij je bevalling. Het is mogelijk om met beide oliën een roller te maken. Je gebruikt hiervoor een basis olie en 5 druppels van orange en 5 druppels bergamot.
Of je kunt me via e-mail schrijven dat je een roller wilt ontvangen. Ik stuur het je met plezier toe om je een fijne ervaring te bezorgen tijdens je zwangerschap en bevalling. Kosten voor een roller zijn € 17,50 ex verzendkosten. Laat je adres weten en je ontvangt een betaallink voor de roller.
Ik maak gebruik van de oliën van Young Living. Je kunt ook je eigen starterskit bestellen, die een diffuser bevat, 12 verschillende oliën. Diffusen is altijd mogelijk. Alleen gebruik op het lichaam heeft aandacht nodig voor sommige oliën. Tijdens de zwangerschap kan het nuttig zijn om essentiële oliën te gebruiken. Om meer rust en kalmte te vinden tijdens je dag.
Via deze link kun je je inschrijven en je starterspakket bestellen als je wilt gaan experimenteren met etherische oliën.
Na de zwangerschap
Na de zwangerschap kan je in principe alle olie weer gebruiken. Het gaat om jouw persoonlijke voorkeur welke olie je fijn vind voor elke situatie. Dit kan enorm verschillen van je mood. Nadat je een starterkit hebt besteld, kan je altijd losse olie bij bestellen voor de diffuser. Je kunt dan in kleinere aantallen bestellen. Bijvoorbeeld 1 olie per maand. Of andere essential oil goodies. Zo zijn er ook natuurlijk schoonmaakmiddelen, wasmiddelen, cremes en wipes voor je kleintje.
Voor je kleintje is het ook fijn om een Feather Owl diffuser te bestellen. Deze heeft een luchtbevochtiger optie, white noise geluiden en is fijn om een ontspannende geur in te diffusen.