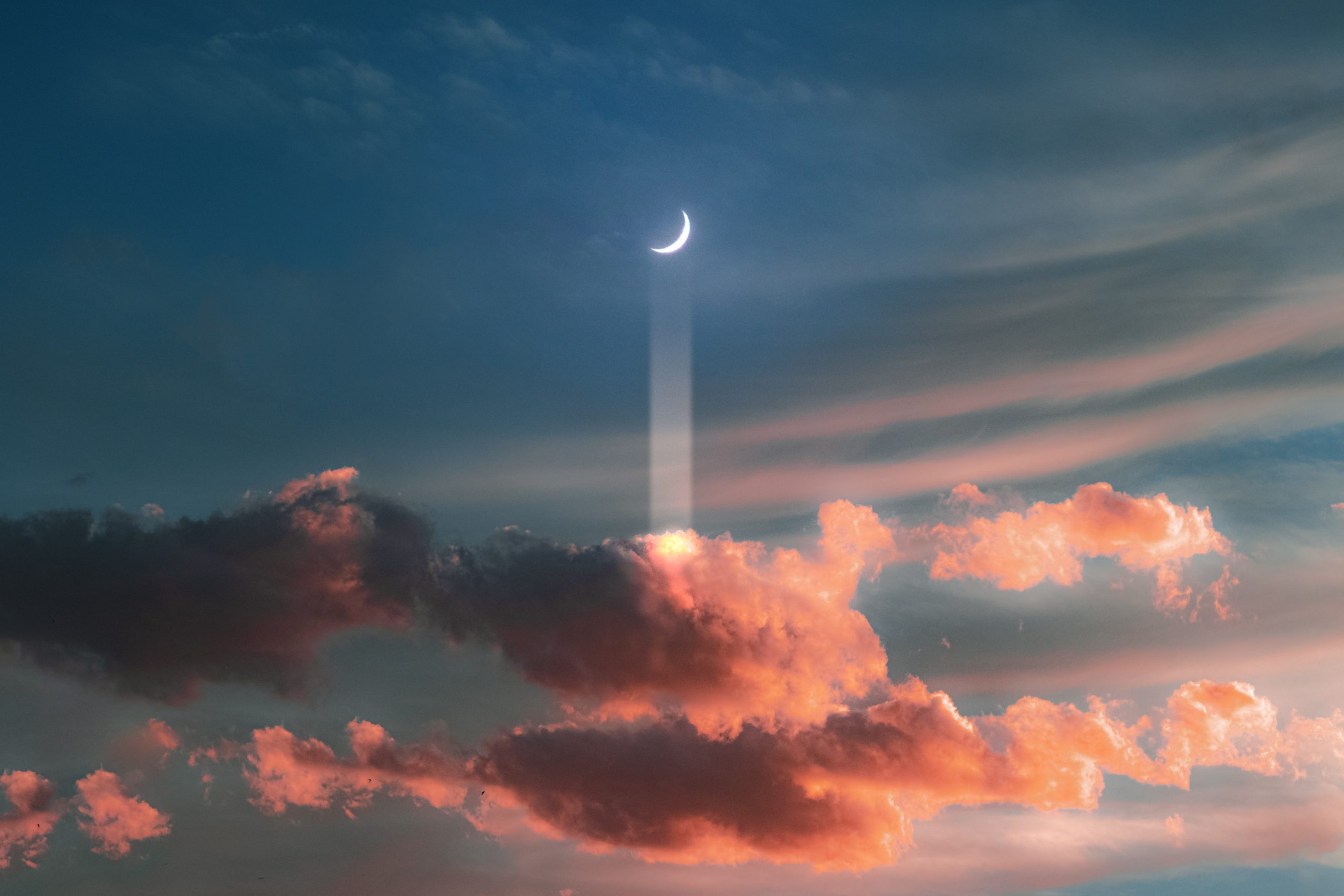 De Nieuwe Maan staat op 25 september in Weegschaal. Nieuwe Maan is altijd een fase waarin we weer naar binnen keren om te voelen waar we staan en welke nieuwe intenties je wilt zetten voor de komende tijd. Het vraagt om diep innerlijk werk en zelfreflectie. Tijdens het begin van de herfst een mooi moment om te voelen wat je los wilt laten. In dit blog lees je wat de energie van de nieuwe maan in september voor jou betekend.
Nieuwe maan september 2022 in weegschaal
De nieuwe maan van september 2022 staat in weegschaal. Weegschaal is een teken wat gaat over de liefde en relaties. Het knusse gevoel van samenzijn tijdens de start van de herfst. Nostalgisch. Maar tegelijkertijd ook verwarring als je uit elkaar bent of gaat. De Nieuwe Maan in Weegschaal is een periode waarin je de tijd kunt nemen om je relaties te reflecteren. Relaties in de zin van vrienden, familie. Maar ook werk en projecten waar je mee bezig bent. Hoe verloopt dit? Merk je dat er stilstand is in de communicatie? Duik er dan niet meteen in om het op te lossen vanuit emotie. Maar neem de tijd om te reflecteren. Schrijf uit waar je tegenaan loopt. Mogelijk rollen de oplossingen daar gelijk achteraan. Denk na over alternatieven, oplossingen en schrijf ook deze uit. Dit helpt je in de communicatie naar anderen op een later moment (tijdens de halve maan).
Rituelen die je kunt toepassen tijdens nieuwe maan in weegschaal
Tijdens de nieuwe maan in weegschaal mag je de ruimte nemen om naar binnen te keren. Dit kan je doen met:
Juist door terug naar je lichaam te keren kan je goed voelen waar je behoefte aan hebt. Waar je hart van gaat stromen en welke emoties er op dit moment aanwezig zijn in je lichaam. Soms raken we de verbinding met onszelf kwijt. Dit kan allerlei oorzaken hebben. Maar vooral door veel naar buiten gekeerd te zijn. De herfst en nieuwe maan in weegschaal is een periode van voelen en naar binnen keren.
Neem daarom tijdens deze maanfase de tijd om wat meer offline te zijn in de zin van nieuws en sociale evenementen. Even de ruimte voor jezelf nemen hebben we nodig om weer op te laden. Dit mag je jezelf echt gunnen.
In het Moon Phase Yin Yoga E-book ontvang je oefeningen gericht op het creëren van ruimte voor nieuw. Nieuwe relaties. Het versterken van de relatie met jezelf. En ruimte voor alles wat jij wilt gaan manifesteren tijdens deze maancyclus. Wat gaat jouw intentie zijn voor deze maancyclus? In het Moon Phase Yin Yoga E-book vind je een yin yoga practices voor iedere maanfase, informatie over de maan, meridianen, Journal ruimte en nog meer weetjes.
Je kunt het e-book elke nieuwe maanfase weer gebruiken. Door het e-book te printen of gebruik een journal om je intenties in op te schrijven.