Wil je weer verbinden met jouw vrouwelijke kracht? Kom van maandag 8 mei tot zondag 14 mei naar het Elemental Yin Yoga & Fascia Therapie Retreat in Zuid-Frankrijk!
Tijdens dit Elemental Yin Yoga & Fascia Therapie Retreat in Zuid-Frankrijk ervaar je diepe ontspanning en verbinding met jouw vrouwelijke kracht en energie.

Je krijgt de tijd om terug te keren naar je innerlijke zelf. Voelen en verkennen van de natuurlijke elementen in je lichaam en om je heen. Yin Yoga laat je weer verbinden met de vrouwelijke energie in jou. Het brengt jouw mannelijke energie weer in verzachting. Zodat je meer in ontvang modus mag zijn.

Fascia therapie helpt om de verdieping in je lijf op een nog dieper niveau op te zoeken. Het bindweefsel wordt aangeraakt op plekken waar je met alleen yin yoga houdingen moeilijk kunt komen.
Verbind met de energie van vrouwelijke godinnen tijdens het yin yoga en fascia therapie retreat
Naast de elementenleer en fascia therapie verbinden we in deze week ook met de energie van Maria Magdalena en de Zwarte Madonna. Oervrouwen die in Zuid-Frankrijk hebben geleefd en als krachtige vrouwen worden weergeven vanuit de geschiedenis. In het retreat neem ik de groep ook graag 1 dag mee naar de stad Rocamadour. Een bedevaartstad in de Lot waar veel pelgrims naar toe gaan voor het bezoeken van de Tombe van Saint Amadour en de Zwarte Madonna. De moeder van Maria Magdalena. Als donker zwanger van het licht. ​​​​

​​In de afgelopen 6 jaar heb ik, Joyce Mol, veel mensen begeleid in yin yoga lessen, ademwerk, workshops en een retreat in combinatie met fascia therapie. Maar werk ik ook al die tijd met rituelen vanuit de natuur. De maan. Womb healing rituelen en meer.
Yogadocenten, ademtherapeuten, massagetherapeuten en acupuncturisten hebben mijn fascia workshops gevolgd om hun eigen practice te verdiepen en nieuwe tools te leren voor hun sessies en lessen. Maar ook veel individuen volgden mijn lessen om tot diepe ontspanning en rust te komen.
Sinds 2022 woon ik in Zuid-Frankrijk en ben ik blij je te mogen verwelkomen in de elementen van de natuur waar ik mijn thuis en thuis in mezelf heb mogen hervinden.
Tijdens dit retreat ontdek je hoe de vijf elementen de meridianen in je lichaam beïnvloeden. Hoe je met fascia therapie diepe ontspanning kunt ervaren en hoe dit verband houdt met de meridianen. We combineren de elementen met de meridianen en de fascia lijnen.

Fascia therapie helpt onder andere om:
– trauma op te lossen
– chronische pijnklachten los te laten
– emotionele blokkades los te laten.

Je komt terug in verbinding met je zachte energie en voelt je meer in het moment.
Chinese medicine meets science of the body.
Accommodatie
We verblijven op een natuurcamping in Montcabrier in Zuid-Frankrijk in het Departement de Lot.
Je kunt een shared safari tent boeken met een eigen cabine of je kunt je eigen bell tent reserveren. Voor een eigen bell tent wordt er een toeslag van € 150,00 in rekening gebracht.
Reis met auto of vliegtuig
Je kunt komen met je eigen auto of vliegen van Rotterdam naar Bergerac met Transavia of naar Toulouse met KLM. Hier kan je zelf een auto reserveren of een transfer aanvragen voor € 150,00.
Activiteiten tijdens het Elemental Yin Yoga & Fascia Therapie Retreat:
Dagelijkse yin yoga lessen
Yin & Fascia Therapie lessen
Feminine Breathwork sessies
Cacao ceremonie
Soundhealing
Bezoek aan Rocamadour bedevaartsstad / Zwarte Madonna
Vrije tijd tijdens de middag voor optionele activiteiten of activiteiten die je zelf wilt ondernemen.
De yoga, breathwork, fascia therapie sessies zijn elke dag zijn om 10.00 uur in de ochtend en 17.00 uur in de na-middag.

Maandag om 17.00 uur aankomst cacao ceremonie met openingscirkel en een aantal yoga oefeningen
Donderdag kunnen we met de groep naar Rocamadour als hier voldoende interesse voor is.
Zaterdag 13 mei yoga en soundhealing in de na-middag
Zondag 14 mei afsluitingsceremonie met cacao in de ochtend
Massages zijn in de vrije tijd bij te boeken.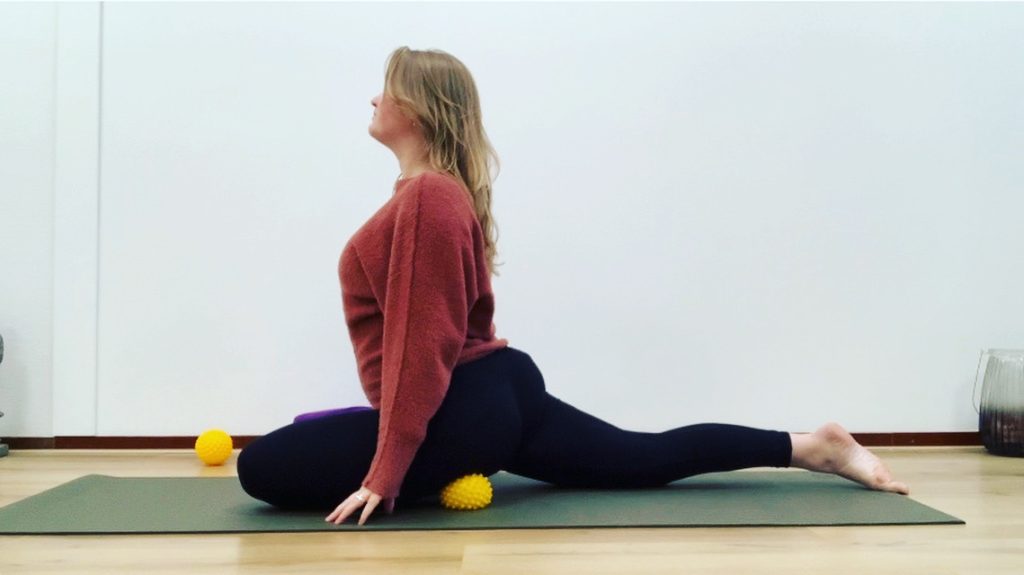 Eten tijdens het retreat
Ontbijt en diner zijn inbegrepen. Voor de lunch kun je de deur uit voor een Menu du Jour of iets bestellen op de camping. Vegetarisch eten is op aanvraag mogelijk.
Optionele activiteiten
Suppen of Kanoën (afhankelijk van de rivier)
Massage (kan geboekt worden in de vrije tijd)
Middagje Cahors
Wandeling langs de rivier bij Saint Cirq de la Popie
Wandeling door Puy L'évêque
Kosten
€888,- op basis van half pension (verblijf / ontbijt / diner) + activiteiten
Als je een privé bell tent wilt boeken, vermeld dit dan in de notities. Er wordt dan € 150,- extra in rekening gebracht om dit te bevestigen. Vermeld ook of je transfer wilt bijboeken of met eigen vervoer komt.
Aankomst op 8 mei is vanaf 15.00 uur
Vertek is op 14 mei om 11.00 uur